– October 20-22, 2023 –
Diagnostic Ultrasound Training
We have over 10 years of experience in training veterinarians and veterinary technicians to perform abdominal ultrasounds and echocardiograms. Whether you're looking to enhance or perfect your ultrasound scanning technique, we can help!
0
Race-Approved CE Credits
0
Hours of Scanning Time!
DETAILS
Dates
October 20-22, 2023
Earn 20 CE Credits


$2,450 per person


WAUKESHA, WI


3:1 Student-to-Instructor Ratio
Our scanning groups are limited to 3 students. Students are grouped with peers that have similar skill levels.

Technique
We'll teach a guided protocol to ensure that students can perform a complete scan to be submitted for telemedicine interpretation.
Instructors
All instructors are certified mobile sonographers.
Food
Each student will be provided with breakfast and lunch as well as your favorite specialty drink to help keep you on your game.
Ultrasound Equipment
If you're in the market for a new machine, we'll have an ultrasound vendor on hand to answer any questions you have.
View Schedule & Instructors
Meet the instructors, view the full schedule and lecture topics.
Let's go!
Our next ultrasound course is in...
Veterinary Ultrasound Training Services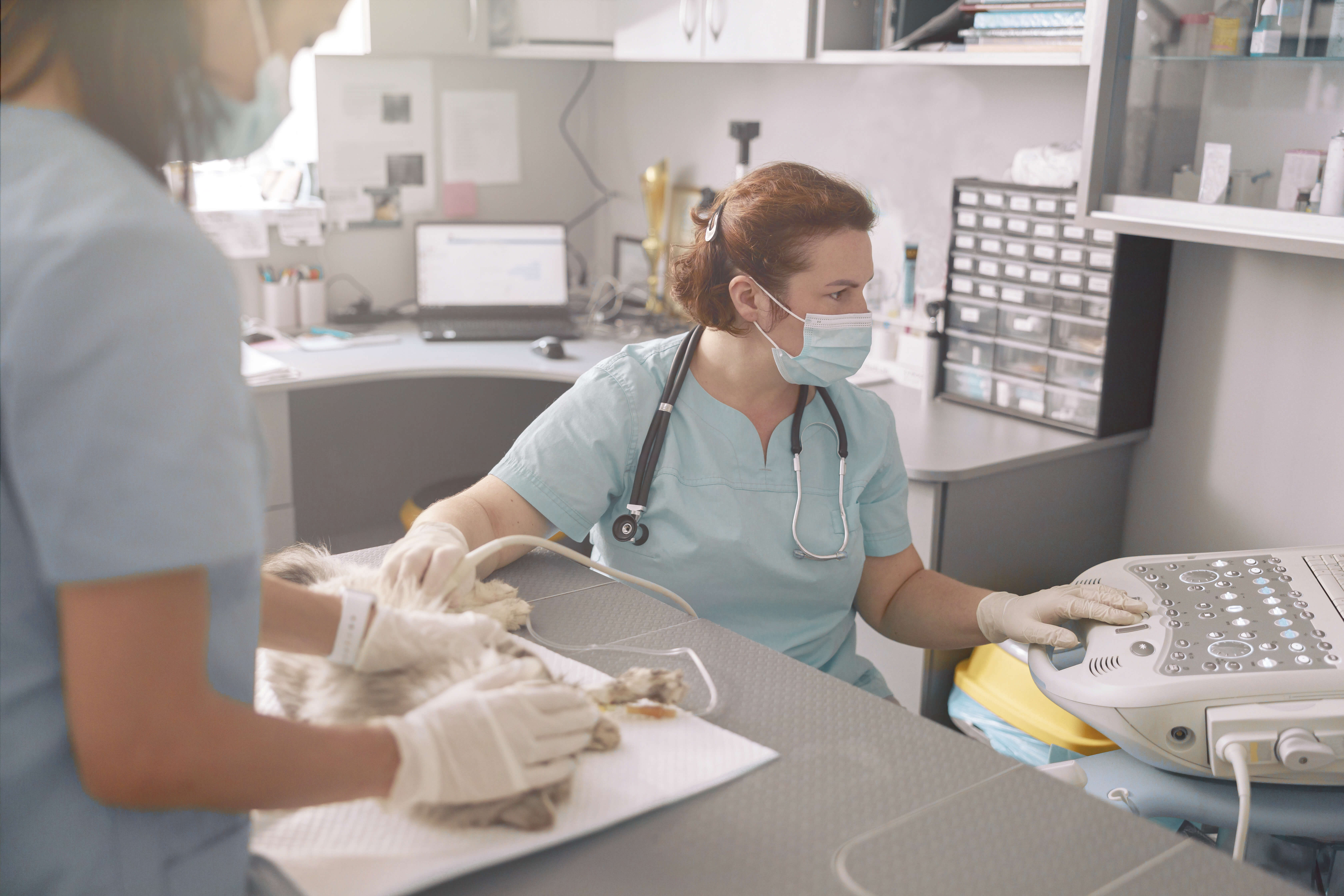 One-on-One Training
Set up a personal one-on-one wet lab and ride along with one of our mobile sonographers. Our sonographer will provide personalized hands-on training based on your skill set. This is a great way to see ultrasound being used in a clinical setting.
We'll work with you to create a personalized schedule based on your availability, and the number of training days you'd like.
REQUEST MORE INFO
7 W Beloit St, Darien, WI 53114, USA